Discover the Ultimate Solution for Radiological Imaging with DCMCloud
Are you tired of dealing with clunky, outdated DICOM viewers?
Introducing DCMCloud - the innovative, cloud-based platform that revolutionizes the way you view and annotate medical images.
Powered by AI, backed by blockchain technology, and compliant with HIPAA regulations, DCMCloud makes it easier, faster, and more reliable for you to access and store your patient data securely. Whether you're a doctor, hospital administrator, or educational institution, DCMCloud offers a wide range of features to streamline your workflow and improve your results.
With a user-friendly interface and no special technical knowledge required, anyone can start using DCMCloud with ease. Enjoy the peace of mind that comes with knowing your patient data is secure and easily accessible, and take advantage of the platform's real-time tracking and monitoring capabilities. And with the added bonus of an AI-powered CAD engine, you'll be able to provide your patients with early diagnoses and effective treatment plans.
Join the growing community of medical professionals across 10+ countries and 10+ sites who have improved their imaging workflows with our DICOM viewer.
Unlock the Power of DICOM with DCMCloud's Cutting-Edge Features
Unlock the full potential of DICOM viewing with our suite of innovative features, including zero-footprint viewing, vendor-neutral compatibility, cloud-based accessibility, and blockchain-secured patient data.
Unleash the Power of Medical Imaging with DCMCloud's Innovative Product Suite From Stand Alone Viewer to Web APP 2.0 and Micro Services API, we have the perfect solution for your needs.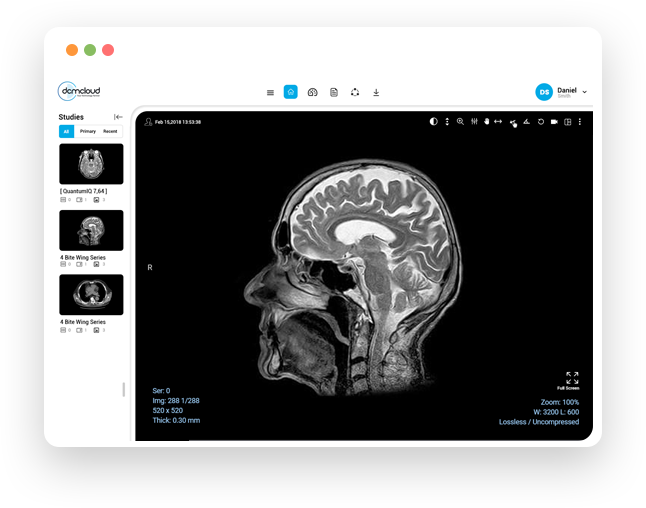 Discover the convenience of viewing medical images with DCMCloud's Stand Alone Web Based DICOM Viewer. Accessible from any device and compatible with any operating system or browser. Whether you're a healthcare professional, medical institution, or patient, this user-friendly solution provides a cutting-edge and seamless way to view DICOM images.
DCMCloud Web 2.0 APP is the ultimate solution for seamless and secure DICOM image sharing. With the ability to access images from a bucket and add your own logo, it provides a personalized experience for every user. And with password protection for shared images, you can rest assured that your sensitive medical data is protected at all times.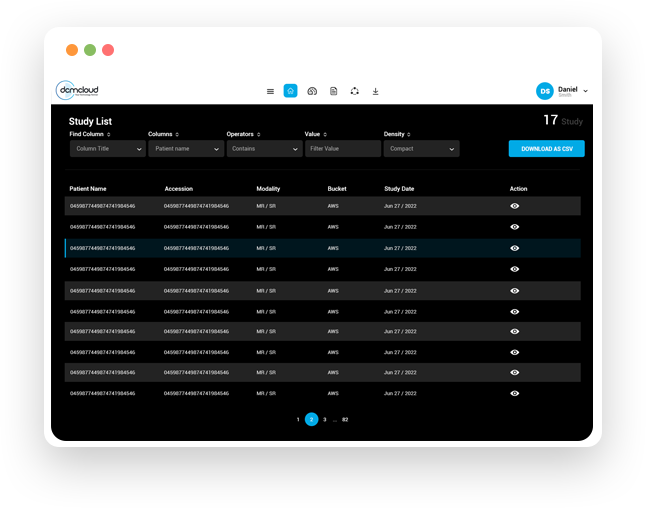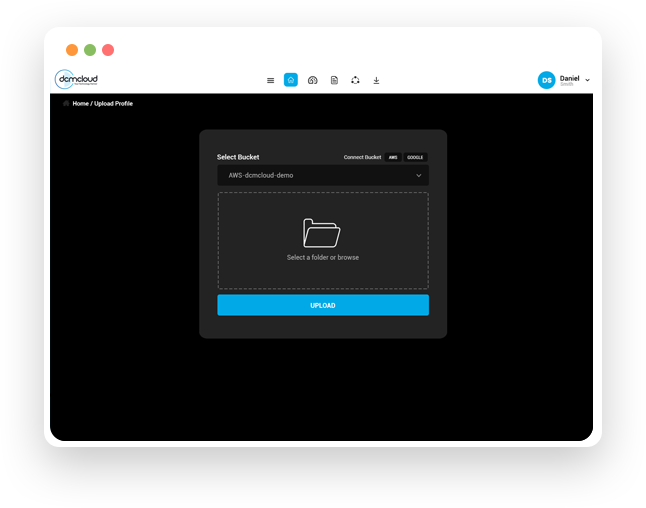 DCMCloud Micro Services API
The DCMCloud Micro Services API is the perfect solution for medical professionals looking to image enable their existing systems. With its secure and AI-enabled integration, you can streamline your workflow and access DICOM images from within your own software. No data is shared with DCMCloud, ensuring your information remains confidential and protected.